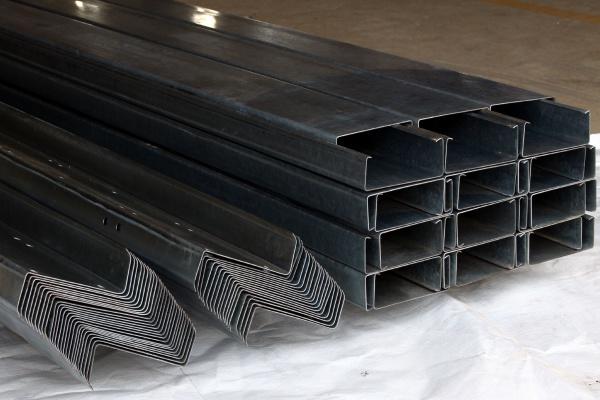 In various areas of the industry one has to deal with profiled products steel, manufactured with the aid of sheet metal bending. Purpose and type of such steels can be quite different:
bended L- and C-beams,
window sills,
cabel trays etc.
Bended profiles types
The most demendable bended profiles are L-, C- and Z-sectional. They combine lightness with high load carrying capacity and the relative ease of manufacture. The main advantage of bent profiled structures is their low cost and high degree of adaptation of these products for a specific technological problem. For example, one may need special cable trays of a certain size or battens spefifically designed to perfectly fit certain building facade.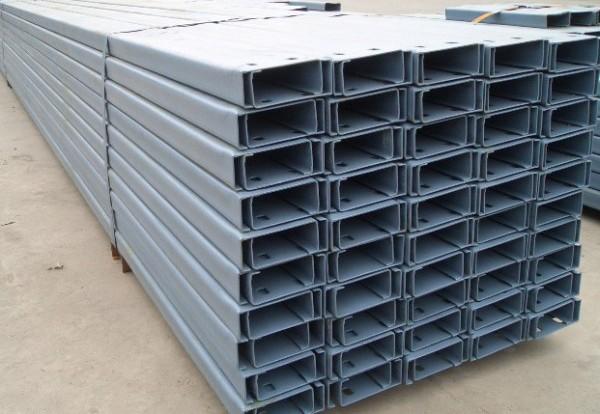 Frequently, bended C- and L- profiles are used as replacements of regular profiled metal parts in order to reduce price, if beams, contained in GOST 19771-93, GOST 19772-93, GOST 8278, are used in the project. When large volumes of raw materials are required, this approach is advantageous, because the cost of sheet metal is 10%-20% lower than hot-rolled profiles price. Of course, the final cost includes the bending operation, but due to its simplicity, this addition is nearly negligible.
SMS-M facilities
There is a strong bending machine with working length of 2500 mm and a work force of 80 tons at the disposal of our company, which allows for bend sheets up to 10 mm thick. For the production of profiles from a sheet of small thickness up to 1.5 mm we also use manual bender with working area size of 3200 mm.
Profiles
Have questions? Contact us!