The transpack container
It often happens that the object construction site is located at a considerable distance from our factory. In this case, transportation costs become more significant, greatly increasing its share of the total value. Precisely for such cases transpack container is designed.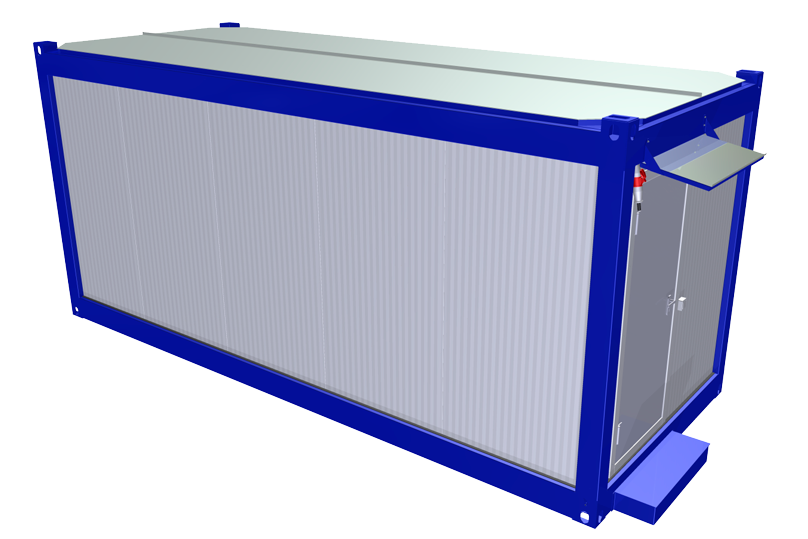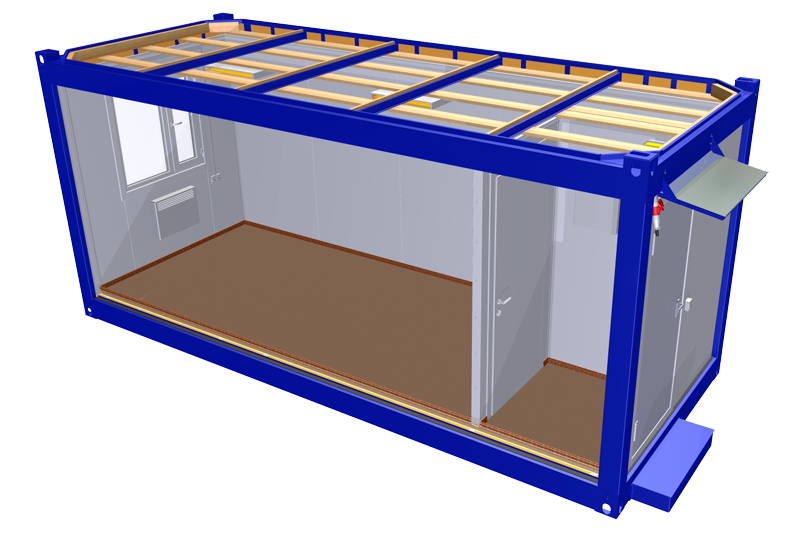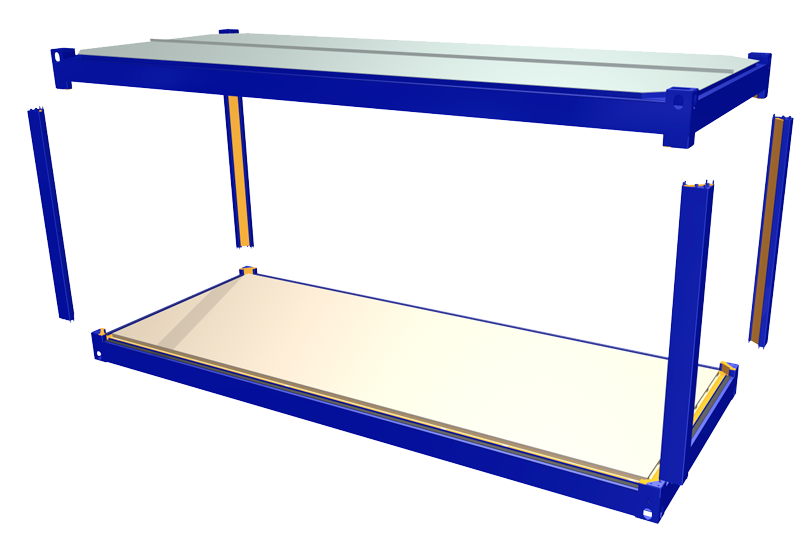 In this modification of the module the corner pillars are not welded to top and bottom frames of the cabin, but and attached to them by a bolt connection. When disattached the pillars are conveniently placed in a so-called transportation package (transpack). Moreover, the free space between the top and bottom frames is not empty and is rationaly used: it contains accessories necessary for installation. Depending on the building plan, this space may include PVC doors and windows, linoleum, plinths, plantbands, lamps etc. In some cases it is possible to put there sandwich panels as well, but even if there is no room left for them in the transpack, the panels can be densely packed in a separated package, which is normally placed on the same delivery truck with the rest of the building components.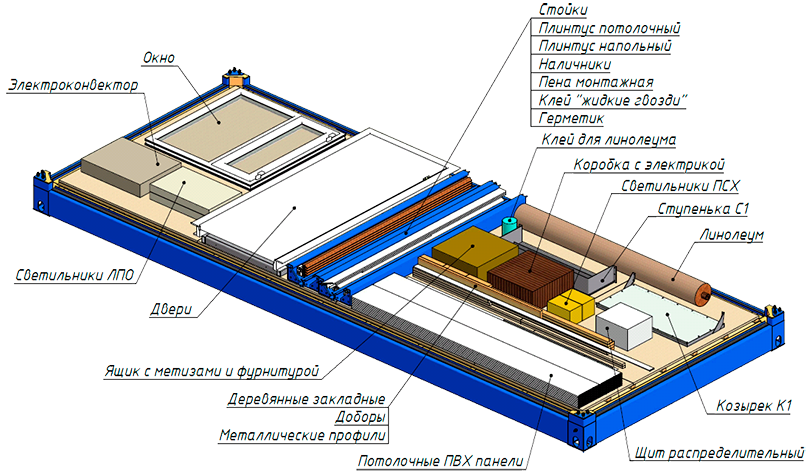 The transpack internals
Related projects