Quite recently, at the beginning of 2014, our company expended its manufacturing capacity by installing a trapezoidal sheet production line. This decision had a positive impact on the price of those modular buildings which require subsequent installation of a common roof (which is 90% of the orders) and also allowed our factory to enter a new market.
Trapezoidal sheet, being widely popular material in the construction industry, provides cheap and effectively solution for the most varied range of tasks, like buildings rooftops covering or territory fencing. This material can be also used as the carrier element in larger structures or as a component of permanent formworks.
The trapezoidal sheet manufacturing line

The trapezoidal sheet manufacturing line scheme.
Our company offers products of very high quality, since we are working on modern rolling line from the Lipetsk forming machine plant. This supplier has extensive experience in supplying rolling mills and is considered a leader in our country in this area. The highest quality of products is ensured by the advantageous features of their machines:
The rolling speed of up to 45 meters per minute

This high performance allows to carry out orders of large volume in a short time.

Simultaneous profiling scheme

Unlike the wedge rolling, the simultaneous profiling (which means that all the stands are full-profile) allows to improve the quality of the profile and to get rid of the "X-max tree" effect ot the profile edges.

Keyed mounting of rollers to the shafts

Key connection is easily collapsible, allowing, if necessary, to reconfigure the line for a different profile geometry in a short time.

Minimum roller diameter - 100 mm

This option ensures that, when profiling a sheet, rolls do not bend in the middle, and this, in its turn, provides a profile without the effect of "underprofiling".

Convenient decoiling machine

Dinstincly from two-point structures, this decoiling machine do not damage the inner surface of the sheet roll. A flexible settings systems allows to adjust easily the decoiler for rolls with different internal diameters, thus permitting one to use non-standard raw materials including Chinese-made.
Trapezoidal sheet production line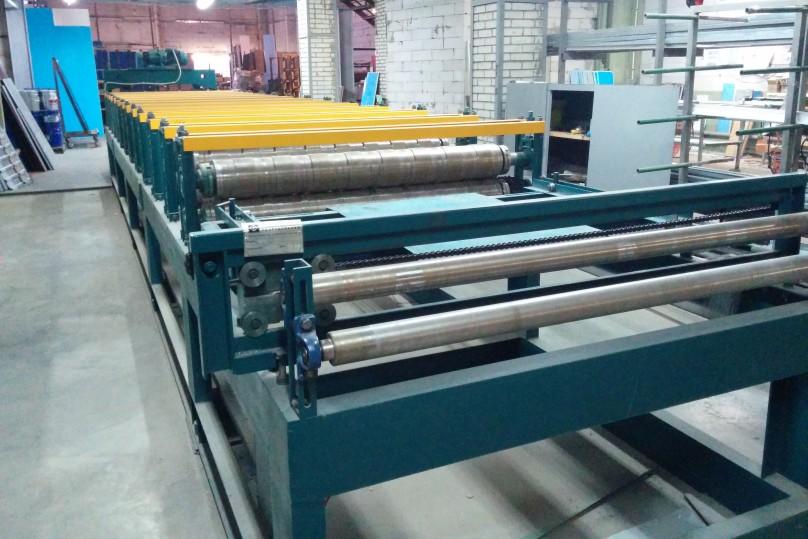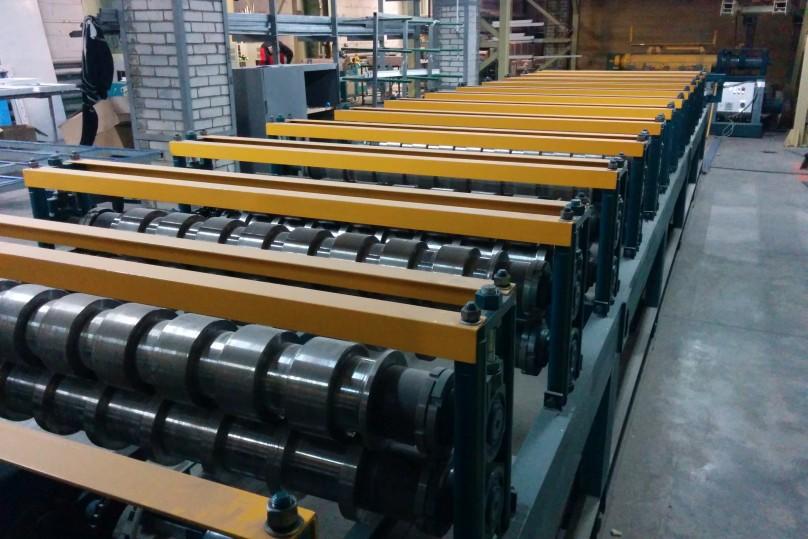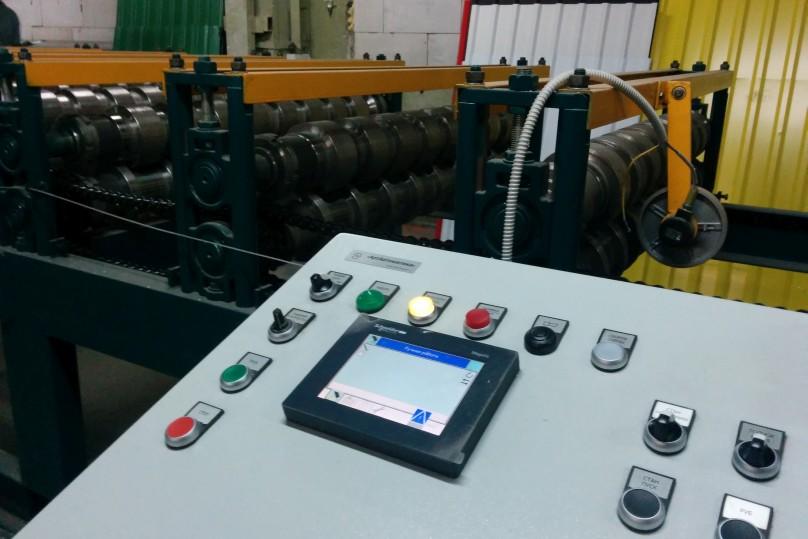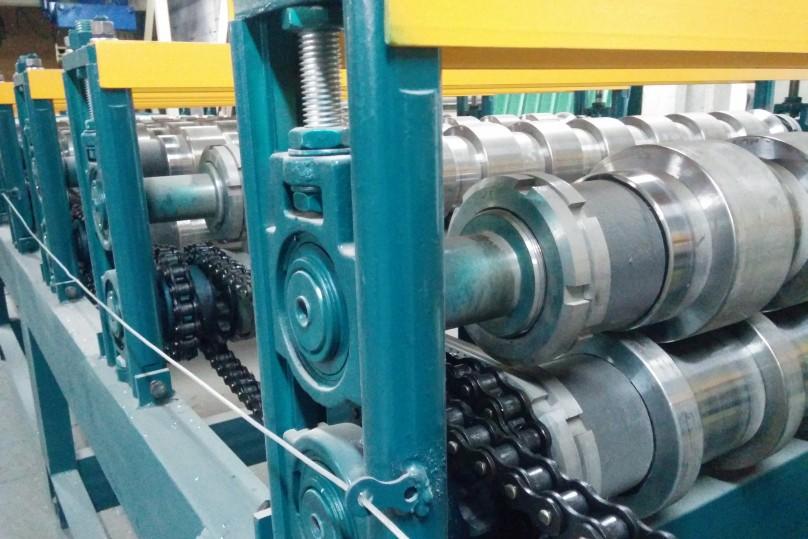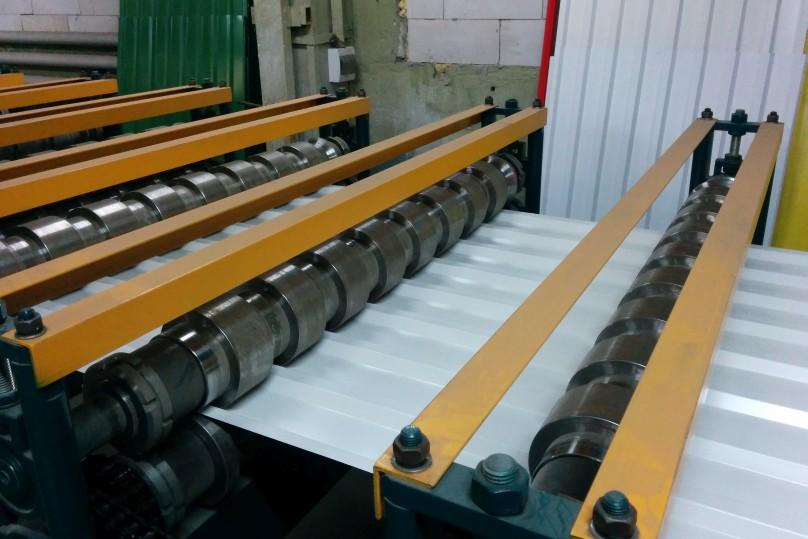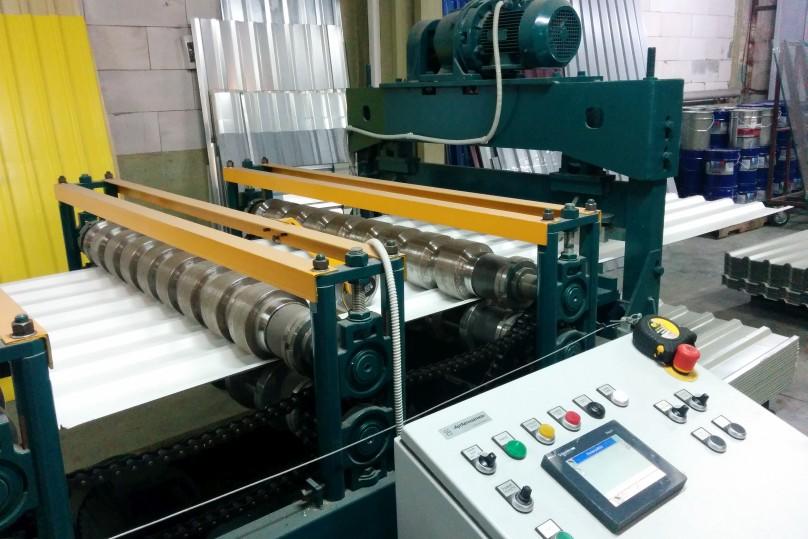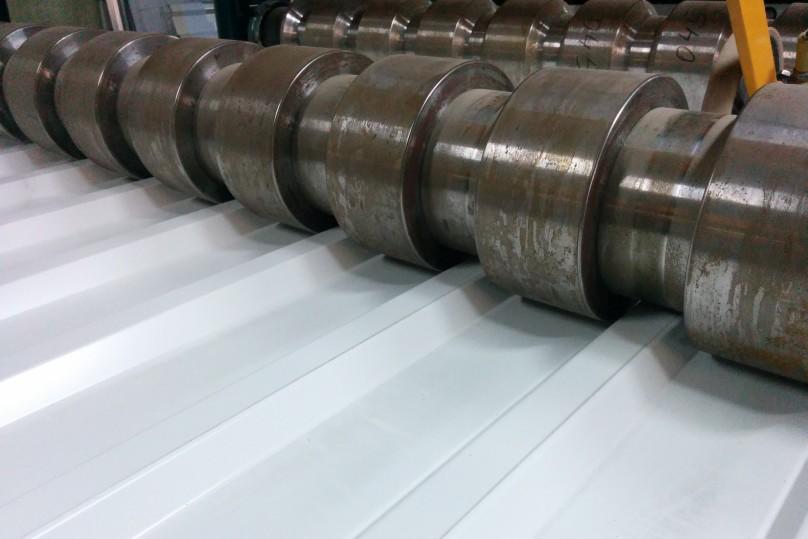 Our rolling mill has 13 stands and is capable to work with galvanized sheet metal of 0.4 - 0.5 mm (including coloured ones) and allows to manufature the following profiles:
The SMS-M trapezoidal sheet
By default our rolling mill is adjusted to manufacture the trapezoidal profile according to our own standard TC 1120-001-17418347-2013. Our profile is based on the well known C-21 standard, but has some interesting features, which reduce the production cost with identical stiffness properties. Our trapezoidal sheet has the same 21mm height, but different configuration of transversal waves.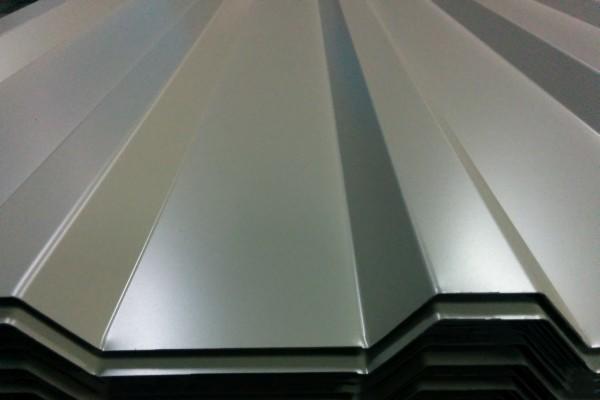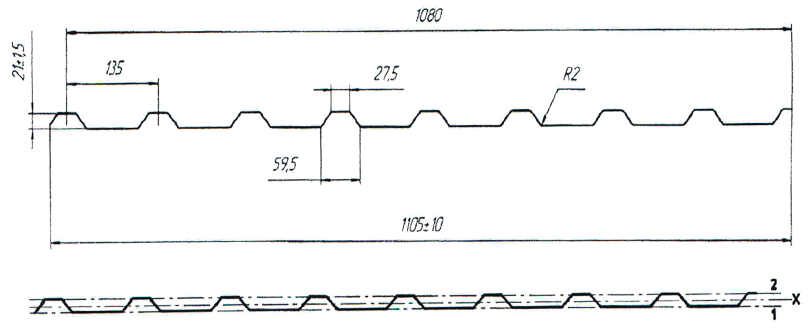 SMS-M trapezoidal sheet properties per 1 m of width
Thickness
When compressed narrow shelves
When compressed wide shelves
Inertia moment, cm4
Modulus of section, cm3
Inertia moment, cm4
Modulus of section, cm3
Ix
Wx1
Wx2
Ix
Wx1
Wx2
0.4
2.92
4.36
2.04
2.09
1.89
2.09
Results of the work
Have questions? Contact us!