Наша установка плазменной резки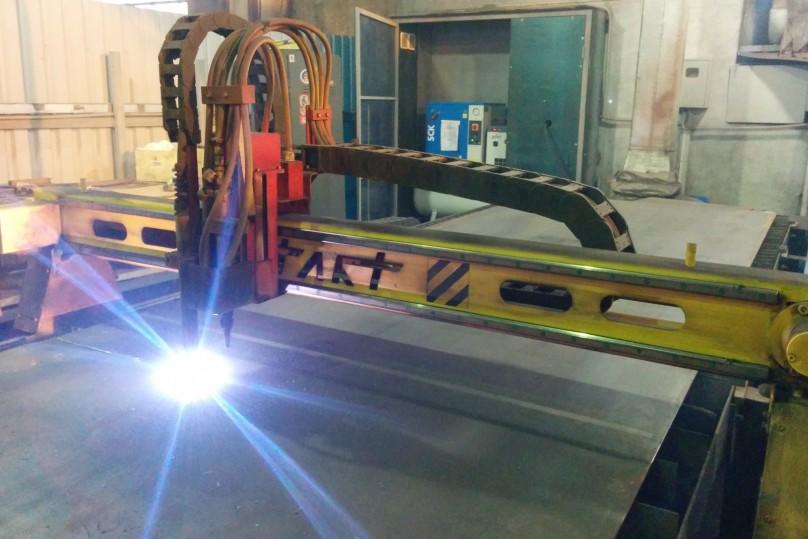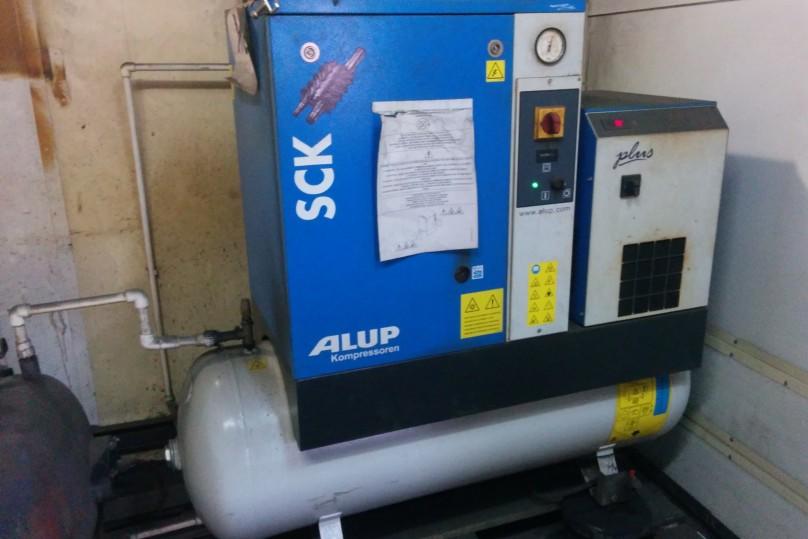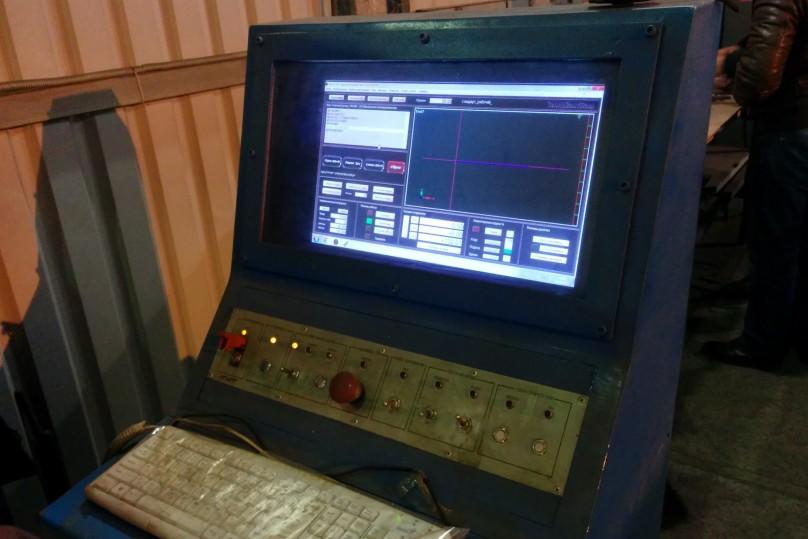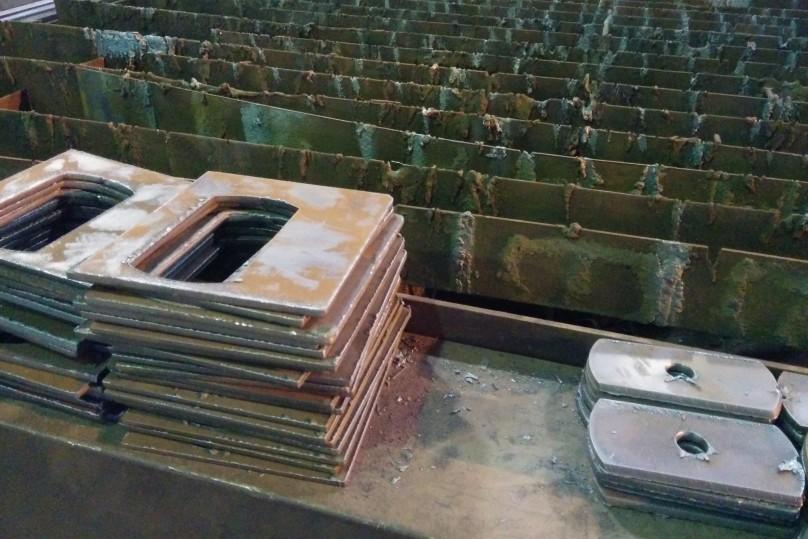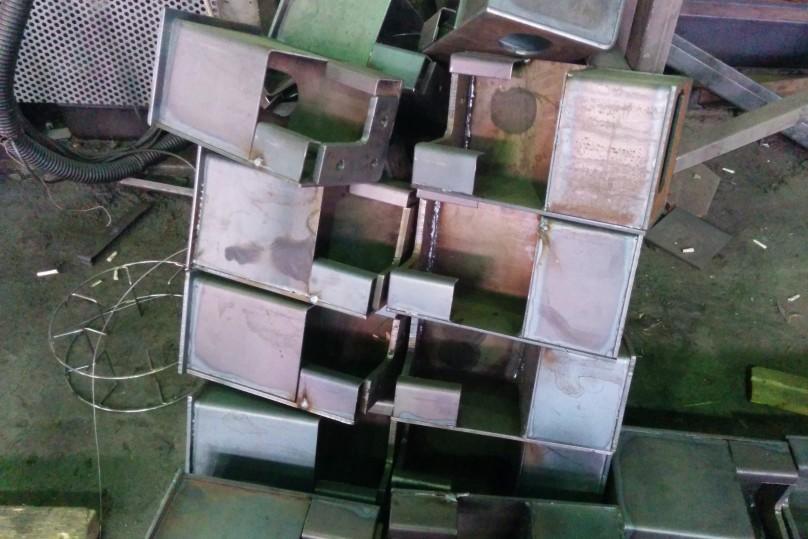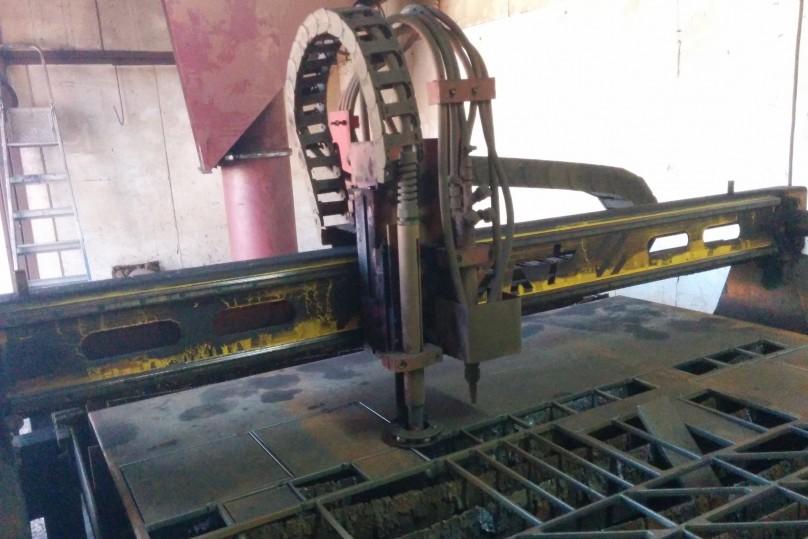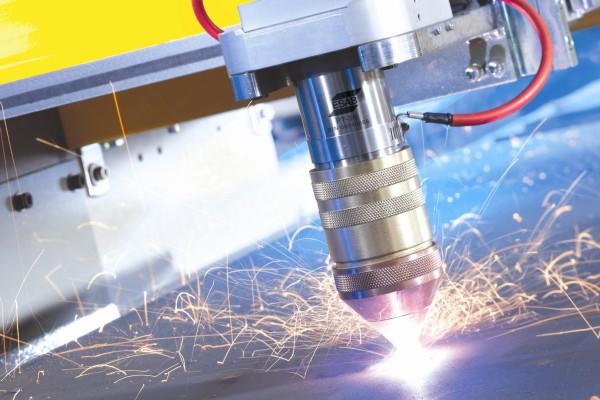 Air plasma cutting is a modern, highly efficient process of cutting of ferrous and nonferrous metals, which is used in various fields of industry. The cutting principle is based on a local melting of the material in the cutting zone and its subsequent removal with the aid the compressed air stream. The plasma arc is obtained from a conventional gas one in a special device, a so-called plasma torch, by its compression and injection of a special plasma gas.
In most cases, plasma cutting is the best solution for cutting material. It is effective in the treatment of a wide range of sheet thicknesses. Modern widely-used, and thus a relatively low-priced, the plasma torch we use allows to cut sheets up to 25 mm thick with piercing and at up to 80 mm when entering a sheet from its edge. In the industry there are more powerful cutters, but their price is several times higher and, therefore, it is not so easy to find them on the market. It should be understood that the cutting width of the plasma unit is not constant due to the instability of the plasma arc and can reach up to 2 mm.
Plasma cutting is widespread also because of its high productivity. The average cutting speeds is about 130 m/h, although for medium and small sheet thicknesses and it can easity reach 180 m/h.
Plasma cutting bevel angle
An important characteristic of the plasma cutting quality is a bevel angle, i.e. deviation from the squareness of the cut edge. Cheap cutters have quite a wide arc that results into the large cutting width and significant beveling, which becomes quite visible on sheets of large thicknesses, especially when piercing holes of small diameters. We use a powerful Hypertherm MAX 200 cutter, which provides a very thin plasma jet, which ensures very low values ​​of the taper: only 3° instead of commonly arising 10°.
Plasma cutting features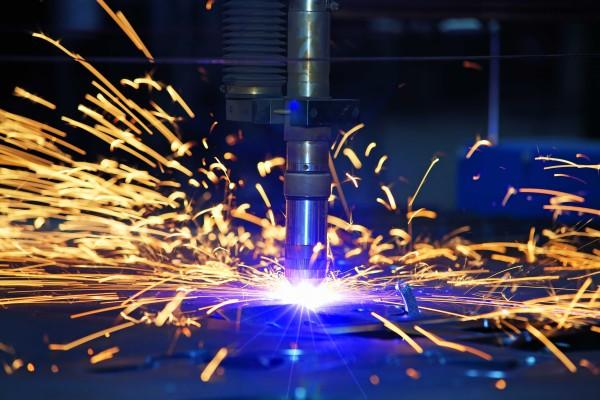 When cutting a metal sheet with plasma, one should bear in mind a number of details. So, if you want to cut a hole in the item, it is important to remember that the minimum diameter of holes is 1.5 times the thickness of the material, but not less than 4 mm. An innate tendency to ellipticity - another characteristic of plasma cutting technology - significantly increases with the thickness of the material. Particular attention should also be paid to the processing of angles: there is some corner rounding, from the bottom of the cut larger portions of material are removed than from the top.
In some cases, even when the thickness of the sheet meets the requirements of the plasma torch, plasma cutting is prohibited to use because of its heat influence. For example, in the processing of important flanges their curl is not permitted, which inevitably occurs during the plasma cut, especially if non-optimal cutting speed and current setting are applied.
The work of our CNC plasma cutting machine
Plasma cutting price
the rate in rubles per meter of cut
| | | | |
| --- | --- | --- | --- |
| Thickness | Structural steel | Stainless steel | Nonferrous metal |
| 1 mm | 15 rub/m | 30 rub/m | 25 rub/m |
| 2 mm | 30 rub/m | 40 rub/m | 40 rub/m |
| 3 mm | 40 rub/m | 50 rub/m | 50 rub/m |
| 4 mm | 45 rub/m | 60 rub/m | 60 rub/m |
| 5 mm | 50 rub/m | 70 rub/m | 70 rub/m |
| 6 mm | 60 rub/m | 80 rub/m | 80 rub/m |
| 8 mm | 70 rub/m | 90 rub/m | 110 rub/m |
| 10 mm | 80 rub/m | 110 rub/m | 140 rub/m |
| 12 mm | 90 rub/m | 130 rub/m | 180 rub/m |
| 14 mm | 110 rub/m | 150 rub/m | 220 rub/m |
| 16 mm | 130 rub/m | 170 rub/m | 260 rub/m |
| 20 mm | 170 rub/m | 220 rub/m | 340 rub/m |
Our prices are among the most attractive in Moscow. Moreover, our quality is one of the highest - we have modern equipment and an experienced operator, who managed to organize and debug business processes associated with plasma cutting in our several competitors. We have had great effort to get such a valuable employee, and now you can evaluate his abilities and experience.
Have questions? Contact us!